CELEBRATING BLB'S 25TH ANNIVERSARY
More than ever, BLB remains committed to strengthening and equipping God's people through His holy Word. We know that it is the power of God's Word that changes lives—which is why we are committed to keeping all of our Bible study resources free.
In March of 1996, Blue Letter Bible went live on the Internet. That was 25 years ago, and we thank God for graciously guiding and growing this ministry. In Psalm 138:2, God tells us that He is exalted according to the truth of His Word. This truth has fueled our desire to make an in-depth study of God's Word digitally available to everyone free of charge, so that people might "grow in the grace and knowledge of our Lord and Savior Jesus Christ."
Our heart is to assist all believers everywhere, who desire to grow in their faith by deepening their understanding of God, and of His will for their lives. As a point of interest, the city in the world with the largest number of BLB users is Lagos, Nigeria, as of this writing. BLB is truly making God's Word available across the globe, along with many powerful Bible study resources that are rooted in the historical, conservative Christian faith—for free.
As we reach out to millions of people worldwide with our free Bible study resources, you can help us water the seeds that God plants in the hearts of BLB users around the globe. For additional information about BLB's founding and an in-depth look at how BLB is funded, you can find a video with current BLB leadership discussing those topics and more HERE.
For help with making a gift online and/or changes to your account such as your contact information, credit card information, or the amount of your recurring gift, please contact us at Partner@BlueLetterBible.org or call us at 949-600-6000.
For questions about how BLB is funded, please contact our Director of Donor Relations and Development, Alan V. Pearson, CFRE – Alan.Pearson@BlueLetterBible.org or 949-540-4456.
For all other questions, please visit or Contact BLB page.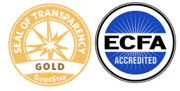 Our mailing address is: 29 Rancho Circle, Lake Forest, CA 92630
Our EIN is: 47-2951572
We are a 501(c)(3) public charity recognized by the IRS.
Your donation is tax-deductible to the fullest extent permissible by law in the USA.
DONATE
| | | |
| --- | --- | --- |
| | | |
| 316 | 1 | 0% |
| Days Left | Believer | Funded |
Campaign ends 04/25/2022 at 04:11 PM (EDT)