For details about the Founding and Guiding Principles Behind BLB's Donor Relations and Funding Model, as well as short videos answering the most frequently asked questions about Blue Letter Bible, please click
HERE
.
Please consider joining in BLB's mission to exalt the name of God and His Word above all things (
Psalm 138:2
). As we reach out to millions of people worldwide with our free Bible study resources, you can help us water the seeds that God plants in the hearts of BLB users around the globe.
For questions or issues regarding the website or apps, please click HERE to contact us.
For help with making a gift online and/or changes to your account such as your contact information, credit card information or the amount of your recurring gift, please contact us at Partner@BlueLetterBible.org or call us at 949-600-6000.
For questions about how BLB is funded, please contact our Director of Donor Relations and Development, Alan V. Pearson, CFRE – Alan.Pearson@BlueLetterBible.org or 949-540-4456.
For all other questions, please visit or Contact BLB page.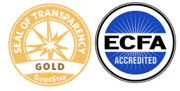 Our mailing address is: 29 Rancho Circle, Lake Forest, CA 92630
Our EIN is: 47-2951572
We are a 501(c)(3) public charity recognized by the IRS.
Your donation is tax-deductible to the fullest extent permissible by law in the USA.
DONATE
$1,232
RAISED
$10,000
GOAL
| | | |
| --- | --- | --- |
| | | |
| 3488 | 39 | 12% |
| Days Left | Believers | Funded |
Campaign ends 12/31/2030 at 05:49 PM (EST)