For details about the Founding and Guiding Principles Behind BLB's Donor Relations and Funding Model, as well as short videos answering the most frequently asked questions about Blue Letter Bible, please click HERE.
Please consider joining in BLB's mission to exalt the name of God and His Word above all things (Psalm 138:2). As we reach out to millions of people worldwide with our free Bible study resources, you can help us water the seeds that God plants in the hearts of BLB users around the globe.
For questions or issues regarding the website or apps, please click HERE to contact us.
For help with making a gift online and/or changes to your account such as your contact information, credit card information or the amount of your recurring gift, please contact us at Partner@BlueLetterBible.org or call us at 949-600-6000.
For questions about how BLB is funded, please contact our Director of Donor Relations and Development, Alan V. Pearson, CFRE – Alan.Pearson@BlueLetterBible.org or 949-540-4456.
For all other questions, please visit or Contact BLB page.
Our mailing address is:
29 Rancho Circle, Lake Forest, CA 92630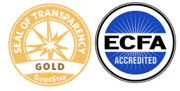 Our EIN is: 47-2951572
We are a 501(c)(3) public charity recognized by the IRS.
Your donation is tax-deductible to the fullest extent permissible by law in the USA.
Donate via Credit Card or eCheck
Blue Letter Bible FAQ
Is my donation tax deductible?
Depends on a few factors like if you received a reward in exchange for the donation and the value of your donation above that rewards cost, etc. You may contact the nonprofit you donated to directly to receive information on whether or not your donation is tax deductible. Nonetheless, the emailed receipts you will receive for your donation is the documentation you need to make it tax deductible.
WeDidIt FAQ
Is my donation and credit card info secure?
Yes, the security and confidentiality of your information is our highest priority. We will not sell, trade or share your personal information with anyone else, nor send donor mailings on behalf of other organizations, and we will only share personal information if you have given us specific permission to do so.
How do I know that my donation was made successfully?
You will receive an emailed receipt immediately after your donation is submitted and your credit card is processed. Your donation will also show up on your bank or card statement within 1-3 business days.
Do I get a receipt?
Yes, a receipt is sent to your email inbox once your donation is processed. Please be sure to keep a copy of your receipt for tax purposes. If you select a recurring donation, you will be sent an individual receipt each period when your donation is processed.
Is my donation private?
We will not share or sell a donor's personal information with anyone else, nor send donor mailings on behalf of other organizations.